About
I live by the name Raia Tria Tirona, and if you're persistent enough, you'll discover how awesome my whole name is. Go figure! Anyway, I will be the most slothful person you'll ever meet. I love life, fashion, colors, smiles, and people! My goal is to do everything in this world before I die.
---
Email me for inquiries, lovelies!
rafaelle.jeanna @ gmail . com
---
Features:
---
See me elsewhere!
---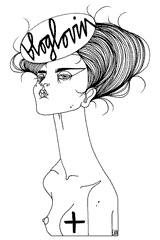 Latest Tweets